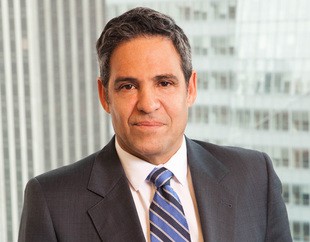 Scott
M.
Berman
New York
7 Times Square
New York, NY 10036-6516
Scott Berman has a varied practice in complex commercial disputes, particularly in securities, investment fund, and bankruptcy litigation. He regularly handles matters involving securities fraud, common law fraud, breach of fiduciary duty, breach of contract, fraudulent conveyance, and other claims arising from complex transactions.
Scott has extensive experience representing and advising large institutional investors, bankruptcy trustees, receivers, family offices, funds of funds, investment advisors, officers and directors and wealthy individuals in high-profile matters involving investment funds and their auditors, administrators, prime brokers, and other professionals, and has procured significant settlements. He also counsels investors and funds regarding investment decisions and potential issues before litigation has commenced and has resolved many matters pre-litigation.
Scott represents both plaintiffs and defendants in state and federal courts, including at trial and arbitration, and has significant experience handling cross-border disputes. He also acts as an arbitrator in cases involving financial disputes and has twenty years of experience serving as a mediator.
Representative Matters
Representation of the Official Stanford Investors Committee ("OSIC") in long-running and ultimately enormously successful litigation arising out of R. Allen Stanford's Ponzi scheme, one of the largest financial frauds in U.S. history. On behalf of OSIC, Friedman Kaplan and co-counsel prosecuted investor and estate claims in Texas federal court against five banks, including Toronto-Dominion Bank, HSBC Bank plc, and Société Générale Private Banking (Suisse), S.A., for, among other things, aiding and abetting violations of the Texas Securities Act and knowing participation in Stanford's breach of fiduciary duty. OSIC's recovery of $1.6 billion follows thirteen years of vigorous litigation involving complex issues of U.S., Canadian, English, and Swiss law, extensive motion practice, and nearly a hundred fact and expert depositions in the U.S. and abroad.
Representation of institutional investors that lost millions of dollars in Madoff feeder funds in litigation against the funds' manager, parent, and auditor.
Representation of the founders and management of an auto loan company in litigation with a hedge fund in New York, Delaware, and Puerto Rico regarding the interpretation of contracts underlying the business relationship between the parties.
Representation of a director and outside counsel for an offshore fund of funds that had invested in Madoff feeder funds in connection with clawback litigation brought by the Madoff liquidation trustee.
Representation of two former directors of a Cayman holding company established to hold the equity of a worldwide logistics company in defense of breach of fiduciary duty and other claims brought under Cayman law by the bankruptcy trustee for the logistics company.
Representation of majority bondholders and indenture trustee as plaintiffs in a Delaware Chancery Court case against a corporate issuer over the right of convertible noteholders to "put" over $60 million in notes to the company for par value in light of a corporate sale of assets comprising a fundamental change by the issuer.
Multiple representations of high-net-worth individuals in connection with fee, contract, and fiduciary disputes and other issues with funds.
Representation of a hedge fund in defense of claims asserted in New York Supreme Court by four of its investors seeking the fund's liquidation as well as damages in connection with purported breaches of fiduciary duty.
Representation of the liquidators of Carlyle Capital Corporation Limited, a failed residential mortgage-backed securities fund, in connection with litigation against the manager and directors of the fund in the United States and Guernsey, together with other counsel.
Representation of a major bank as one of the defendants in an interpleader action with hundreds of millions of dollars at stake brought by the trustee of a student loan indenture concerning the way in which payments should be made under the waterfall of the indenture.
Representation of the principal of a failed hedge fund in bankruptcy proceedings.
Representation of large groups of institutional investors in Lancer Offshore, Inc. and The Omnifund, Ltd. in securities and common law claims against the funds' third-party service providers following the demise of the funds.
Representation of feeder funds of Beacon Hill Master Fund and the joint official liquidators for the Beacon Hill Master Fund, following the funds' demise, in litigation against the funds' third-party service providers, including its auditor, parent, principal, and administrator.
Representation of investors in the Granite Funds against three major banks in a case arising out of the misvaluation of collateralized mortgage obligations.
Defense of a public company and its president in a class action and SEC investigation.
Outside the Office
Scott has been involved as a board member of the New York County Lawyers Association (NYCLA) for over twenty years. He serves as the treasurer for NYCLA's Foundation and is the former chair of NYCLA's Committee on Federal Courts. He is also a former board member of the Chappaqua School Foundation in Westchester County, New York.
Fast Facts
Practice Areas
Education
New York University School of Law, J.D. (1982)
Emory University, B.A. (1979)
Bar Admissions
State of New York
U.S. District Courts for the Southern and Eastern Districts of New York and for the District of Columbia
U.S. Courts of Appeals for the Second and Third Circuits
Honors and Awards
New York Super Lawyers List, 2006-present
David Y. Hinshaw Award, 2011
News + Insights
Events