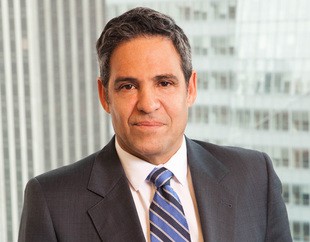 Scott
M.
Berman
New York
7 Times Square
New York, NY 10036-6516
Scott Berman has a varied practice in complex securities, fraud, and commercial litigation with a special focus on securities litigation and professional liability. He represents and advises large institutional investors, funds of funds, investment advisors, and wealthy individuals in high-profile matters involving hedge funds and their auditors, administrators, prime brokers, and other professionals, and has procured significant settlements. He also represents, among others, investment funds in commercial disputes, high-level financial industry executives in disputes with their partners and employers, and has commenced and defended against numerous clawback and other fraudulent conveyance actions on behalf of creditors, equity holders, and debtors.
Representative Matters
Representation of institutional investors that lost millions of dollars in Madoff feeder funds in litigation against the funds' manager, parent, and auditor.
Representation of two former directors of a Cayman holding company established to hold the equity of a worldwide logistics company in defense of a breach of fiduciary duty and other claims brought under Cayman law by the bankruptcy trustee for the logistics company.
Representation of majority bondholders and indenture trustee as plaintiffs in Delaware Court of Chancery against corporate issuer over the right of convertible noteholders to "put" over $60 million in notes to the company for par value in light of a corporate sale of assets comprising a fundamental change by the issuer.
Representation of a hedge fund in defense of claims asserted in New York Supreme Court by four of its investors seeking the fund's liquidation as well as damages in connection with purported breaches of fiduciary duty.
Representation of large groups of institutional investors in Lancer Offshore, Inc. and The Omnifund, Ltd., as well as in feeder funds of Beacon Hill Master Fund and the joint official liquidators for the Beacon Hill Master Fund, following the funds' demise, in litigation against the funds' third-party service providers.
Representation of the liquidators of Carlyle Capital Corporation Limited, a failed residential mortgage-backed securities fund, in connection with litigation against the manager and directors of the fund in the United States and Guernsey, together with other counsel.
Representation, as co-counsel, of a class of investors in Stanford International Bank and the Official Stanford Investor Committee, in connection with litigation against four banks alleging fraudulent conveyance, aiding and abetting fraud, and other claims related to the demise of the Stanford entities.
Representation of a major bank as one of the defendants in an interpleader action with hundreds of millions of dollars at stake brought by the trustee of a student loan indenture concerning the way in which payments should be made under the waterfall of the indenture.
Representation of the principal of a failed hedge fund in bankruptcy proceedings.
Representation of investors in the Granite Funds against three major banks in a case arising out of the misvaluation of collateralized mortgage obligations.
Defense of a public company and its president in a class action and SEC investigation.
Fast Facts
Practice Areas
Education
New York University School of Law, J.D. (1982)
Emory University, B.A. (1979)
Bar Admissions
State of New York
U.S. District Courts for the Southern and Eastern Districts of New York
U.S. Courts of Appeals for the Second, Third, and District of Columbia Circuits
Honors and Awards
New York Super Lawyers List, 2006-present
David Y. Hinshaw Award, 2011
News + Insights
Events