Friedman Kaplan offers a collegial, supportive working environment while providing our attorneys the challenge and excitement of leading-edge, highly sophisticated legal work.
Friedman Kaplan is composed of individuals of differing backgrounds and points of view, but nevertheless has a strong firm culture. Our lawyers not only are smart, hard-working, and dedicated to practicing law, but genuinely enjoy working with one another and lead full and varied lives outside the office. The mutual respect and camaraderie that characterize our firm, among both its attorneys and its staff, help explain why our attorneys rarely choose to leave us.
We are a firm where everyone matters. The cases and transactions we handle are interesting and challenging, and are often staffed with teams of only two or three attorneys. We rely on the diverse skills of all of our attorneys to produce great results for our clients, and have found that confronting challenges is especially rewarding in the collaborative setting of our firm.
We have chosen a path of slow and deliberate growth to maintain the quality of our lawyers and firm life. We offer compensation and benefits that are competitive with those of much larger New York firms, but we have no desire to become a "big firm." Indeed, we believe that with the current trend toward law firm consolidation, there is an even greater need for smaller, independent firms that do not face the ethical and business conflicts that inevitably arise when firms grow to hundreds of lawyers. We believe sophisticated clients will increasingly look to firms like ours to provide the high-quality, personalized attention they need.
It is the policy and practice of Friedman Kaplan to provide equal employment and advancement opportunities to all persons without regard to race, sex, religion, age, national origin, sexual orientation, marital or parental status, disability or gender identity. The firm is committed to maintaining a workplace free from discrimination (including sexual harassment) and requires annual anti-harassment training for all employees.
Career Opportunities
Many of our attorneys joined Friedman Kaplan after starting their careers at large firms in New York and other cities. As a small, young, and aggressive firm, we offer junior associates at larger firms a smaller, more collegial environment with an equally sophisticated practice. Our associates participate in every aspect of each matter — meeting with clients, negotiating corporate transactions, taking depositions, writing briefs, arguing motions, and conducting trials. This commitment to full participation for associates carries over into firm governance, recruitment, and business development. We believe that such involvement is a key component of professional development. Read More
We strive to hire only the best young attorneys, and the responsibility we award our associates reflects the respect we have for those to whom we extend offers. The talent of our attorneys allows us to staff cases leanly, and we look for our associates to feel a personal commitment to their matters and to take on as much responsibility as they can handle. Rather than merely following directions, our associates work with partners to craft strategies for handling matters, and it is not unusual for attorneys to take or defend depositions or to work extensively with clients in corporate transactions very early in their careers. Read More
We seek lawyers with many of the same stellar qualities that judges seek in their law clerks, including outstanding academic achievement and strong personal character. That is why many of Friedman Kaplan's attorneys have been clerks to prestigious federal and state judges. Our attorneys have clerked for judges in numerous trial and appellate courts throughout the country. These have included the United States Courts of Appeals for the Second, Third, and Fifth Circuits; United States District Courts in New York, New Jersey, Pennsylvania, Virginia, and Massachusetts; and the New Jersey Supreme Court and New York Court of Appeals. Not surprisingly, many of the skills honed as a law clerk — including a focus on thorough legal analysis, attention to factual detail, clear written expression, and working closely with colleagues — contribute significantly to these lawyers' success in their practice. Read More
We recognize that our superior legal services are a reflection of the entire team — lawyers and nonlawyers — pulling together to serve the clients' needs. In keeping with this, we aim to hire individuals for nonlegal staff positions at Friedman Kaplan who not only have the skills needed for their job, but also an understanding of the importance of client service and an appreciation for the collaborative environment we have cultivated. For this reason, we look for individuals who are bright, diligent, and professional, and who also work well as part of a team. Read More
Contacts
Attorney Recruiting
Bridget Quinn
Recruitment Coordinator
bquinn@fklaw.com
Paralegal Recruiting
Syreeta Lee
Paralegal Manager
slee@fklaw.com
Nonlegal Staff Recruiting
Margaret Kane
Director of Personnel and Administration
mkane@fklaw.com
At a Glance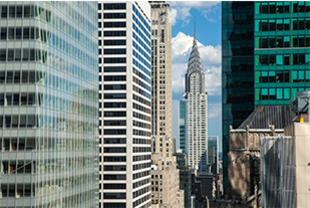 Former law clerks among Friedman Kaplan attorneys
Our greatest strength is the quality of our people. Our attorneys have attended the finest colleges and law schools in the country, and many of them held prestigious judicial clerkships after law school.
30