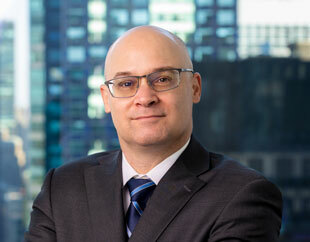 Asaf
Reindel
New York
7 Times Square
New York, NY 10036-6516
Asaf Reindel has a broad-based transactional and commercial practice. He represents U.S. and foreign companies in connection with acquisitions, joint ventures, and debt financings, and hedge funds and other investment funds in connection with investment transactions and other corporate matters. He also represents early-stage and mature companies in various industries in connection with equity investments, debt transactions, mergers and acquisitions, commercial agreements, employment matters, and other day-to-day aspects of their operations. He also represents family offices and individuals in connection with their investments, and is a member of the firm's LIBOR Transition Task Force.
Asaf also represents high-level executives and senior employees as well as employers in the negotiation of employment and separation arrangements.
Asaf is head of the firm's Israel practice and represents Israel-based technology and other companies in connection with their U.S. business activities, and U.S. individuals and entities in transactions in Israel. He has published several articles in Israeli media and is a native speaker of Hebrew.
Representative Matters
Mergers and Acquisitions

Representation of Satellogic Inc. (Nasdaq: SATL), a leader in high-resolution satellite data collection, in connection with a transaction to go public through a merger with CF Acquisition Corp. V, a special purpose acquisition company (SPAC) sponsored by Cantor Fitzgerald, and in connection with a related $150 million investment by a private equity firm. Asaf and the firm have also represented the company as outside corporate counsel in connection with prior debt and equity financings and other strategic transactions as well as general corporate matters.
Representation as U.S. counsel of CloudEndure, an Israel-based provider of business continuity solutions, in connection with its sale to Amazon.
Representation of a litigation funding company in two joint venture transactions with an investment fund and related financing arrangements.
Representation of a technology company and its shareholders in connection with its sale to a publicly traded company.

Debt and Equity Financing

Representation of an early-stage home products company in connection with its Series A investment round.
Representation of a private company, as borrower, in connection with a loan agreement and other arrangements as part of the restructuring of a major investor's holdings.
Representation of a hedge fund, as junior lender, in connection with an asset-based loan to a private company.
Representation of an early-stage company in the healthcare industry in connection with its seed investment round.
Representation of a hedge fund, as lender, in connection with loans for litigation funding purposes.

Private Equity and Other Investments

Representation of a U.K.-based family office in connection with its investments in U.S. private equity funds and with its lead investment in a U.S. venture capital fund.
Representation of a major private equity fund in connection with a substantial number of investments and exit transactions in the People's Republic of China, including an IPO of one of the fund's portfolio companies.
Representation of an India-based investment fund, as U.S. counsel, in connection with a $20 million venture capital investment related to the restructuring of a U.S. technology company with an India-based subsidiary.
Representation of a founder of an online lifestyle company in connection with a major investment in the company.
Executive Employment and Other Employment Matters

Representation of multiple portfolio managers and other senior employees in connection with employment by, and departure from, various hedge funds.
Representation of a Chief Financial Officer in connection with the separation from a late-stage startup company and an employment arrangement with another late-stage startup company.
Representation of a major hedge fund in connection with its hiring of senior employees.
Representation of a senior officer in connection with an employment arrangement with a major bank.
Representation of an executive in connection his employment as a co-Chief Executive Officer of a real estate company and his subsequent departure from such company.
Representation of multiple early-stage companies in connection with employment matters.

Israel Matters

Representation of an Israel-based startup cybersecurity company in connection with employment, contractual, and other matters related to its U.S. operations.
Representation of an investment fund managed by a large Israeli asset management firm in connection with an existing investment in the U.S.
Representation of an Israel-based technology company and its venture capital investor and other shareholders in its sale to a U.S. publicly traded company.
Representation of an Israel-based technology company in a venture debt financing transaction with a private equity fund.
Prior to joining Friedman Kaplan, Asaf practiced at Cravath, Swaine & Moore LLP.
Outside the Office
Asaf is a member of the Technology and Venture Law and Mergers and Acquisitions Committees of the Business Law Section of the New York State Bar Association.
Fast Facts
Practice Areas
FK Focus
Education
Columbia Law School, L.L.M. (2001)
Tel Aviv University Law School, LL.B., magna cum laude (1999)
Bar Admissions
State of New York
Israel
Clerkships
Chief Justice Aharon Barak, Supreme Court of Israel
Honors and Awards
New York Super Lawyers List, 2021, 2022
Kent Scholar, Columbia Law School
News + Insights
Events