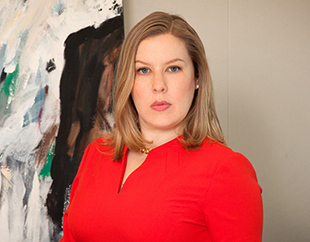 Jamuna
D.
Kelley
New York
7 Times Square
New York, NY 10036-6516
Jamuna Kelley represents major public and private companies in connection with a broad variety of complex commercial disputes, involving bankruptcy, consumer, malpractice, and other claims. Ms. Kelley also has an active pro bono practice, with a particular emphasis on employment discrimination.
Representative Matters
Representation of Caesars Entertainment Corporation in defense of federal and chancery court lawsuits brought by various creditor groups alleging that certain transactions violated the terms of bond issuances and the Trust Indenture Act.
Representation of GSO Capital Partners in litigation challenging its refinancing of debt issued by New Jersey-based home builder Hovnanian Enterprises, Inc.

Representation of an Am Law 100 law firm and an individual partner of the firm in defense of a legal malpractice action brought by a former client in connection with patent litigation in which the firm had represented the defendant. The case has been dismissed by the Supreme Court of the State of New York.
Representation of Wells Fargo & Co. in defense of a qui tam action brought under the Federal False Claims Act alleging that the firm's client, in its capacity as a Servicer Participant in the Home Affordable Modification Program, failed to provide borrowers with notice of their rescission rights in accordance with the Truth in Lending Act.
Pro bono representation, as co-counsel, of a former Chipotle employee as plaintiff in an employment discrimination lawsuit alleging the employee was improperly fired from her job after missing work due to injuries suffered in a domestic violence incident.
Representation of a money center bank in defense of a class action lawsuit alleging conspiracy to set the ISDAfix rate in violation of Sherman Act Section 1, and price manipulation in violation of the Commodity Exchange Act.
Prior to joining Friedman Kaplan, Ms. Kelley practiced at Klehr Harrison Harvey Branzburg LLP in Philadelphia.
Outside the Office
Ms. Kelley is a member of 100 Women in Finance and the Federal Bar Council, an organization dedicated to promoting excellence in federal practice and fellowship among federal practitioners in the Second Circuit. She is also an active member of professional organizations that advocate for gender equity and women's rights within the workplace, including the National Association of Women Lawyers and the Legal Network for Gender Equity, which connects those who have experienced sexual misconduct in the workplace with attorneys and public relations professionals who can help them.
Fast Facts
Practice Areas
Education
Brooklyn Law School, J.D., cum laude (2009)
Amherst College, B.A., magna cum laude (2002)
Bar Admissions
State of New York
State of New Jersey
State of Pennsylvania
U.S. District Courts for the Southern District of New York and Eastern District of Pennsylvania
Clerkships
The Honorable Kiyo A. Matsumoto, U.S. District Court for the Eastern District of New York
The Honorable Leonard P. Stark, U.S. District Court for the District of Delaware
Honors and Awards
Legal Aid Society Pro Bono Publico Award for Outstanding Service (2014)
Prince Scholar merit scholarship, Brooklyn Law School
Centennial Award merit scholarship, Brooklyn Law School
Law Review and Publications
Executive Articles Editor, Brooklyn Law Review
A Computer With a View: Progress, Privacy, and Google, 74 Brook. L. Rev. 187 (2008)
Whistleblower Claims Under the Sarbanes-Oxley Act of 2002, 1756 PLI/Corp 573, PLI Corporate Law & Practice Course Handbook Series (2009)
News + Insights