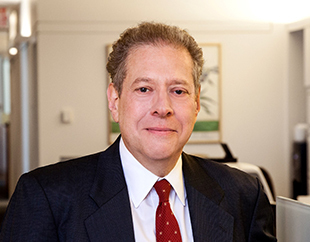 Robert
D.
Kaplan
New York
7 Times Square
New York, NY 10036-6516
Robert Kaplan has built an exceptional reputation for his work in complex commercial, telecommunications, and employment litigation, particularly in connection with matters on appeal. Among other activities, he has defended major telecommunications companies in high-profile class actions, represented a prominent university in defending a wide variety of discrimination claims, and represented the world's largest e-commerce company in a number of intellectual property, contract, and other commercial disputes. His thirty years of experience include prosecuting and defending appeals in the First, Second, Fourth, and Ninth Circuit Courts of Appeals, as well as the New York Court of Appeals and the New York intermediate appellate courts.
Representative Matters
Successful representation, in District Court and before the Second Circuit, of Silverstein Properties and 7 World Trade Company following the collapse of the 7 World Trade Center building on September 11, 2001 in defense of a $250 million claim by Con Edison for damages related to the design and construction of the building as well as claims by a major tenant of the building demanding portions of the insurance proceeds.
Representation, both in District Court and before the Second Circuit, of a prominent research university in several cases alleging that faculty members were denied tenure on account of their gender, religion, or ethnicity.
Representation of several major telecommunications companies in several consumer fraud and antitrust class actions and, on behalf of one of the clients, in connection with a consumer fraud investigation initiated by a state attorney general's office.
Representation of Amazon.com in a case under the Lanham Act alleging infringement of trade dress rights.
Representation of Amazon.com in defense of litigation attempting to hold the company liable for a member of the Amazon Associates Program's alleged defamation of the plaintiff. Robert and the firm were successful on the company's behalf on summary judgment, establishing an early precedent that Amazon was not vicariously liable for the actions of members of its Associates Program.
Representation of a major international law firm in appealing from a jury verdict of legal malpractice and award of damages against the firm. The Appellate Division, First Department agreed with the firm's arguments and not only reversed the judgment that had been entered on the jury verdict against our client, but also dismissed the case in its entirety.
Representation of a large pharmaceutical company in the defense of a multimillion-dollar fraud and contract case arising out of an original equipment manufacturing agreement.
Fast Facts
Practice Areas
Education
Harvard Law School, J.D., magna cum laude (1983)
University of Pittsburgh, M.A., History (1978)
State University of New York at Binghamton, B.A., Phi Beta Kappa (1976)
Bar Admissions
State of New York
U.S. District Courts for the Southern, Eastern, Northern, and Western Districts of New York and Eastern District of Michigan
U.S. Courts of Appeals for the Second, Third, Fourth, Sixth, Ninth, and Federal Circuits
U.S. Supreme Court
Clerkships
The Honorable Robert L. Carter, U.S. District Court for the Southern District of New York
Honors and Awards
New York Super Lawyers List, 2006-present
News + Insights