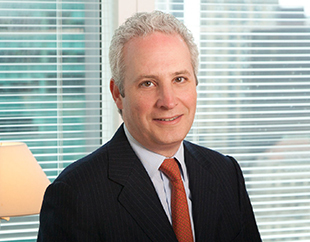 Philippe Adler represents public and private companies as well as individuals in federal and state courts and before arbitral panels in disputes involving claims for breach of contract, fraudulent transfer, business torts, breach of fiduciary duty, common law fraud, and securities fraud in the financial services, real estate, insurance, and hospitality industries. Mr. Adler also represents AmLaw 100 law firms in defense of claims, including claims of malpractice, and has represented corporate officers and directors in multidistrict securities fraud and RICO litigations.
Representative Matters
Ongoing representation of Caesars Entertainment Corporation in defense of federal and chancery court lawsuits brought by various creditor groups alleging that certain transactions violated the terms of bond indentures and the Trust Indenture Act.
Representation of an international law firm in defense of claims for breach of fiduciary duty, breach of contract, and malpractice brought by one of the world's largest banks in New York state court in connection with a $75 million loan the bank made (and on which our client advised the bank). The borrower thereafter pled guilty to fraud. The bank sued our clients claiming they were responsible for not uncovering the fraud. 
Representation of a high-level executive of Merrill Lynch in connection with an arbitration before FINRA pertaining to the terms of his departure from the bank. Following a multi-day trial, the matter resulted in a multimillion-dollar award.
Representation of an international law firm and a number of its partners in defense of claims including breach of fiduciary duty, fraud, malpractice, unjust enrichment, and breach of contract filed by a former client of the firm, as well as related claims of breach of fiduciary duty and fraud brought by a former partner, all pertaining to real estate and financing transactions valued in excess of $1 billion. 
Representation of a major hospitality group and its directors and officers in litigation in trial and appellate courts in New York and Florida related to the operation of hotels in Miami Beach and corporate transactions, and also concerning a proxy fight and associated lawsuits. The matters settled successfully for our clients.
At the request of their new employer, Mr. Adler and the firm represent three top executives of a major insurance company, who resigned from their previous employer, also a large insurance company. The former employer alleges that the move was a "raid" and signifies a breach of the executives' fiduciary duties.
Fast Facts
Practice Areas
Education
Columbia Law School, J.D. (1989)
Columbia College, B.A. (1986)
Bar Admissions
State of New York
U.S. District Courts for the Southern and Eastern Districts of New York
U.S. Court of Appeals for the Second Circuit
U.S. Supreme Court
News + Insights