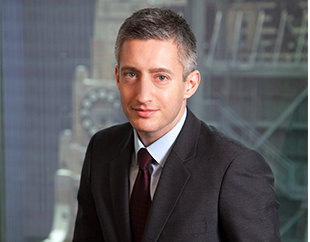 Jason
C.
Rubinstein
New York
7 Times Square
New York, NY 10036-6516
Jason Rubinstein represents public and private companies, investment funds and investors, and high-level executives as plaintiffs and defendants in business and financial disputes, and particularly excels in handling matters of exceptional complexity. He has a broad-based practice in the federal and state courts, as well as before various arbitral tribunals. His areas of focus include complex contractual disputes, business torts, bankruptcy litigation, securities fraud, business divorces, employment litigation and arbitration, and defense of law firms in legal malpractice cases. He also advises clients, including corporate boards and special committees, in connection with internal investigations and derivative lawsuits.
Jason is a member of the firm's Management Committee. In addition, he serves as General Counsel to Friedman Kaplan and advises the firm on all matters of conflicts and ethics.
Representative Matters
Representation of the largest creditor of PG&E in successfully prosecuting multi-billion dollar insurance subrogation claims, for injuries arising out of the 2017 and 2018 North Bay wildfires, in one of most complex bankruptcy cases in U.S. history.

Obtained the dismissal of a lawsuit asserting tortious interference and breach of contract claims brought by the former majority shareholder of a major international refiner, recycler, and manufacturer of metal products alleging that our client, the company's second largest shareholder, caused the failure of the majority shareholder's negotiations to restructure approximately €1.6 billion in indebtedness.

Lead counsel for prominent technology company in connection with SEC investigation of its business partner that had falsely reported revenue in connection with non-monetary transactions with our client.
Defense of the former Chief Financial Officer of a liquidated sports equipment manufacturer in a putative class action asserting '34 Act claims arising out of the company's alleged failure to disclose that it engaged in sales practices that impaired future earnings and forced it into bankruptcy.
Representation of Caesars Entertainment Corporation in defense of federal and chancery court lawsuits brought by various creditor groups alleging that certain transactions violated the terms of bond issuances and the Trust Indenture Act.
Served as counsel to a Special Litigation Committee of PNC Bank in connection with its investigation of shareholder derivative claims alleging that the company's directors and officers made false and misleading financial disclosures and failed to maintain sufficient controls. The claims were dismissed based on the Special Committee's report and recommendation.

Representation of asbestos trusts and claims processing facilities in numerous litigation matters, including the Manville Personal Injury Settlement Trust ("Manville Trust") in connection with a multi-million dollar claim by the post-bankruptcy successor of a Johns-Manville Corp. distributor, which sought indemnification for settlement payments it had made to approximately 5,000 asbestos health claimants between 2010 and 2017. Jason and the firm successfully persuaded the U.S. Bankruptcy Court for the Southern District of New York to rule in the Manville Trust's favor on every question of law presented and to dismiss the damages claims against the Manville Trust.

Representation of an international law firm in defense of claims for breach of fiduciary duty, breach of contract, and malpractice brought by one of the world's largest banks in New York State court in connection with a $75 million loan the bank made (and on which our client advised the bank). The borrower thereafter pleaded guilty to fraud. This bank sued our clients claiming they were responsible for not uncovering the fraud.
Representation of a co-owner and co-managing member of a real estate management company, which oversees a portfolio of affiliated properties in the New York metropolitan area, in a AAA arbitration arising out of a "business divorce" between him and his partner. In their award, issued following a seven-day evidentiary hearing, the arbitrators removed our client's adversary from the management of the real estate management company, confirmed his removal from the management of several affiliated companies, ordered him to repay funds he misappropriated from the management company, its affiliates, and their investors, and determined that our client was entitled to an award of attorneys' fees and arbitral fees.
Representation of a publicly-traded bank holding company in defense of claims by public pension funds and Chapter 11 trustee alleging that it had breached a securities purchase agreement and warrant by refusing to redeem out-of-the money convertible securities following a reverse stock split.
Representation of two senior executives of a collateral manager alleged to have participated in a scheme to defraud a secondary-market CDO investor. Jason and the firm obtained pre-discovery dismissal of all claims against our clients.
Defense of a prominent distressed-debt and special-situations fund in an arbitration brought by a former senior employee challenging the enforceability of its retention compensation arrangements.
Jason and the firm conducted a non-public and confidential investigation on behalf of the board of directors of an international integrated resort and gaming development company into the performance and conduct of the company's CEO to determine whether there was "cause" under his employment agreement for his termination.
Representation of T-Mobile USA, Inc. as plaintiff in connection with antitrust claims related to an alleged conspiracy to fix prices of LCD screens.
Prior to joining Friedman Kaplan, Jason practiced at Paul, Weiss, Rifkind, Wharton & Garrison, LLP.
Outside the Office
Jason is a former member of the New York City Bar Association's Standing Committee on Professional Responsibility and its Standing Committee on LGBT Rights.
Fast Facts
Practice Areas
Education
Harvard Law School, J.D., cum laude (2003)
Dartmouth College, A.B., summa cum laude, Phi Beta Kappa (2000)
Bar Admissions
State of New York
U.S. District Courts for the Southern and Eastern Districts of New York
U.S. District Court for the Eastern District of Wisconsin
U.S. Court of Appeals for the Second Circuit
U.S. Supreme Court
Clerkships
The Honorable Albert M. Rosenblatt, New York Court of Appeals
Honors and Awards
Chambers USA, Up and Coming, New York, Litigation: General Commercial, 2023
New York Super Lawyers List, 2019-present
New York Rising Stars List, 2014-2018
News + Insights